Valrauncion
From NSwiki, the NationStates encyclopedia.
Valrauncion
Notes
One of the first Elves to play for Starblaydia, World Cup 44 Winner, first Starblaydi Elf to play outside of Telecontarë and Starblaydia. Liga Calania Season 3 Winner
Upon the return of Elves to Starblaydia meant that Starblaydia could, like the most dominant team in the world - Valanora - field Elvish players in the World Cup squads. Valrauncion was one of the first, gaining the Number Ten shirt for his newly-adopted country for their first tournament, World Cup 44.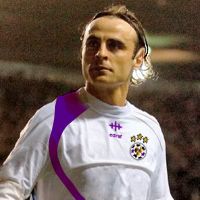 It was said that Valrauncion walked with the stride of a player who "knows he is the best there is". Confident to the point of arrogance, he is capable, when he wants to be, of neat interplay and his passing, through-balls and flick-ons can bring the team to the peak of most beautiful flowing moves. He does, however, like to goal-hang, and drops into midfield when he isn't getting enough of the ball.