Starblaydia national football team
From NSwiki, the NationStates encyclopedia.
This article is a featured article. We consider it to be one of the best examples of the NSwiki community's work.
Even so, if you see a way this page can be improved, we invite you to contribute.
---
Starblaydia national football team




Nickname(s)
No official nickname
(formerly The Blades, also called
The Purple Peril, White-and-purples
or Men In Mauve by other nation's fans)
Association
Starblaydi Football Association
Confederation
AOCAF (Atlantian Oceania)
Founded
1972
Manager
Father Juan (WC61)
Captain
Juan Torres
Most caps
Batou Nakamura (105)
Top scorer
Jacqueline Maitland (59)
Most caps (elf)
Ázëwyn Fëanáro (270)
Top scorer (elf)
Valrauncion (116)
Home stadium
Stadii Di Bradini (Jhanna)
Country code
STB
KPB ranking|40th
Highest KPB ranking
1st (2034 to 2038, 2102 to 2106)
Lowest KPB ranking
115th (1974)
SRS rank
2nd (104 pts)
First international
Vilita 2 - 1 Starblaydia
(Vilita, World Cup 15 Qualifying Matchday 1, 1974)
Largest win
Starblaydia 9 - 0 Kosovoe
(West Starblaydia, AOCAF Cup 23 Matchday 2, 2077)
Worst defeat
Starblaydia 1 - 7 Valanora
(Valanora, World Cup 39 Quarter-Final, 2070)
Highest scoring match
Hypocria 6 - 5 Starblaydia
(ASMV, 3rd Draggonnii Inviyatii Matchday 5, 2029)
World Cup
Appearances
37 (First in 1982)
Best result
Champions, 2014, 2026, 2078, 2090 & 2102
AOCAF Cup
Appearances
33 (First in 1978)
Best result
Champions, 1986, 1998, 2002, 2010, 2026 & 2077
Olympic Games
Appearances
2 (First in "Kaza 08", 2023)
Best result
Champions, Ashford Games, 2032
Cup of Harmony
Appearances
3 (First in 1975)
Best result
Group Stage, all
Baptism of Fire
Appearance
25th Baptism of Fire
Result
Runners-Up, 2065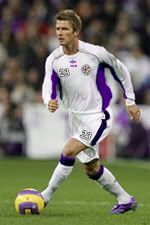 The Starblaydia national football team represents Starblaydia in international football competitions such as the World Cup and the Atlantian Oceania Confederation of Association Football Cup (AOCAF Cup). It is controlled by the Starblaydi Football Association (SFA), the governing body for football in the nation.
Starblaydia are among the most successful World Cup nations of all time, having won a joint-record five World Cup titles. They have won a total of eighteen tournament championships, which also includes six championships at AOCAF Cup level, Olympic gold medal and four other minor tournament wins. Starblaydia are ranked second on the all-time list of footballing nations, as measured by the Spaam Ranking System, and were inducted into the World Cup Nation Hall of Fame after World Cup 27. To date, twenty Starblaydi players have been entered into the World Cup Hall of Fame.
Starblaydia have twice done the international 'Double' of winning World Cup and AOCAF Cup at the same time (the only other side to do the double is Vilita, once). They have also twice been ranked as both #1 in the world and #1 in the footballing super-power of Atlantian Oceania at the same time. This came about for World Cup 30 and AOCAF16, as well as World Cup 47 and AOCAF Cup 27. Starblaydia's men's Olympic team were crowned Champions and Gold Medal winners at Ashford, Casari, in the First Summer Olympics.
Due to an immense regional war Starblaydia entered a period of isolation, known as Starblaydia's international football hiatus, and declined to enter after World Cup 34. With the hiatus over and a new government in power, they made a return for World Cup 38 and its Baptism of Fire, finishing as Runners-Up. As part of a swift return up the rankings, they swiftly made history as they hosted The Baptism of Fire, World Cup and Cup of Harmony (the entire World Cup 40 tournament) in conjunction with Krytenia, before going on to win their sixth Regional and third World Championships in AOCAF 23 and World Cup 41 respectively. They then won their fourth championship in World Cup 44 and cemented their claim as the best-ever footballing nation by defeating Valanora in Valanora for the World Cup 47 title.
History
For more than a century Starblaydia have competed in on the world stage, beginning their quest for international footballing dominance in World Cup 15 - without participating in a Baptism of Fire - and qualifying for their first World Cup eight years later in World Cup 17, and continuing to qualify right through until their self-imposed exile after World Cup 34.
Starblaydia co-hosted World Cup 20 with Druida, earning a place on the World Cup Committee (as it was at the time, now Emergency WCC) and strengthening their international presence. In World Cup 25 Starblaydia took their first Championship in Kaza, Kaze Progressa, denying Rejistania a fifth title. Starblaydia took the Orange-Blues to extra time, where a Giovanni Lopez goal won the match with a 2-1 scoreline. They cemented their place as one of the world's greats in World Cup 28 with a second championship, denying Bedistan a third consecutive Championship. A penalty shoot-out was required when the match finished nil-nil After Extra Time. Dasha Tolkacheva, Paul Noble, Pedro Rujano, Markko Rakkinen, Maivia Von Erich, captain Georges Blanc and Durum Rage all successfully scored their penalties and goalkeeper David Bedford saved the seventh Bedistani penalty to give Starblaydia glory in the Paladin Dome of New Montreal States. After World Cup 29 they were ranked as the number-one team in the world and also number one in the region of sporting superpowers, Atlantian Oceania.
Along the way Starblaydia also collected a record five AOCAF trophies, as well as being crowned Olympic Champions. Two other trophies made their way into the national cabinet, but World Cup 34 saw what was thought to be their last appearance on the international stage as their participation was cut short by massive regional conflict.
Hiatus
Starblaydia's international football hiatus lasted a decade, and took place from immediately after World Cup 34 until the build-up to World Cup 38. It was caused by the immense war in Atlantian Oceania which Starblaydia was involved in, codenamed Operation Galactica. With a change in government - a return to the rule of Tiberius Starblayde via a coup - Starblaydia initiated a ceasefire and withdrew its forces back to its territory. At Starblayde's command, Starblaydia was transformed into a fledgling democracy, and to re-unite the nation, the national football team was re-born.
The Middle Years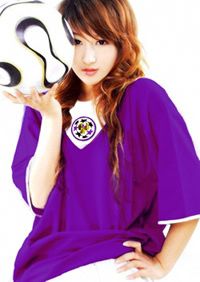 The SFA decided they had to return to the world stage after their war-enforced hiatus. They began to host the Di Bradini Cup for Under-21 national teams and also entered the 20th AOCAF under the guidance of ex-international Betanii Marrones. The big news was that they tendered their application for World Cup 38, applying too for its pre-tournament warm-up, the Baptism of Fire. When Miceland was chosen to host the tournament - dubbed the Cup of Shapes and Colours - the invitation was eagerly accepted. Starblaydia eventually finished as Runners-Up in the Baptism of Fire - losing out to The Pazhujeb Islands (who, incidentally, were managed by two-time Starblaydi World Cup winner Jaime Oberlander).
Starblaydia quickly worked their way back up the rankings and also co-hosted World Cup 40 with Krytenia (for a time known as West Starblaydia), making history by becoming the first nation to host the Baptism of Fire, World Cup and Cup of Harmony for the same edition as part of the 'XL' Bid (also known as the 'Überbid') for World Cup 40. In the following tournament, a Starblaydi side ranked 22nd in the World would, incredibly, take the World Championship a scant year after winning the Regional title to repeat their 'Double' of World and AOCAF Cups fifty years before, propelling them back into the Top Ten of the world as well as into the record books.
After Valanora won back-to-back championships, Starblaydia once more reigned supreme in the World Cup, halting a Vanorian 'three-peat' and taking their fourth world title. This drew Starblaydia level with Rejistania and Bedistan as the most decorated World Cup team ever. They were also back at the top table of the KPB ranking system, looking to be crowned as the best team in the world for the first time in a generation, which was acheived when the finals of World Cup 47 began. Starblaydia went on to win a historic and record-breaking fifth world title in that tournament, defeating host nation Valanora on home ground in the final.
Recent History
After a second hiatus from the 58th to 60th Cups, where the Starblaydi government decided that it simply could not afford to fund the national football team. Several billion people across the world swear to have seen a team representing Starblaydia at World Cup 60, but the SFA deny all existence of such a team. Starblaydia returned for World Cup 61, managing to qualify at their first attempt. This was the tournament where long time rivals Valanora managed to equal Starblaydia's record of 5 World Championships, giving extra impetus to the national team's desires to get back on top of the world.
Home stadium
Until World Cup 42, Starblaydia did not have a single 'national stadium' like many other nations, instead the national team took on the role of a traveling circus and toured the nation's primary stadia to bring the team to all parts of the country for home matches. In time for the 6th Di Bradini Cup, Starblaydi engineers had constructed the 196,754-seater stadium which quickly installed itself as the official national football stadium. It was first used for the final of the 6th Di Bradini Cup.
Previous to this, Jhanna United's Jader Barbahlo stadium was the largest on the Starblaydi mainland, seating 96,000 fans, however the near hundred-thousand capacity Stadii di Quercus on the island of Aquiliana, home to FC Farça, eventually overtook it as the primary home venue in terms of ticket sales. The main Stadia in the cities of Jhanna, Tabeck, Corinth, Vecchio and Penningworth also played regular host to the national team, but these stadiums now host non-Final matches in international tournaments such as the Di Bradini Cup.
Main stadia used (by capacity)
Stadii Di Bradini, Jhanna - No home team (196,754 capacity)
Stadii di Quercus, Farça - FC Farça (99,000)
Jader Barbahlo Stadium, Jhanna - Jhanna United (96,000)
Iota "Big Eye" Arena, Penningworth - Penningworth United (82,000)
Foundation Road, Jhanna - Iskara Daii (75,000)
Silverlands, Corinth - Corinthian Spirits (65,000)
Sports Hall, Karak D'Ragh - Karak Ungor Chiefs (60,000)
Jhanna City Recreational Ground, Jhanna, - Jhanna City 51,000)
Hallad City Stadium, Hallad City - Hallad Reavers (49,000)
Victory Park, Vecchio - Vecchio Victors (48,000)
Bekkside Arena, Tabeck - Tabeck FC (33,000)
Squad
For each tournament, be it World Cup, AOCAF or any of a myriad of different competitions, Starblaydia's Manager (occasionally called a Head Coach), will pick a squad of twenty-three players, from which the 'Starting Eleven' will receive the shirt numbers One to Eleven. The other twelve, termed 'Substitutes' or 'Reserves', are handed the remaining numbers up to Twenty-Three. These twelve players are used for in-game tactical substitutions, to prepare for any injuries and suspensions suffered by the team, or to give younger players some experience of major tournaments in preparation for the future.
Player numbers
Shirt numbers have been assigned in various ways throughout their history of usage. The structure of the shirt numbering system for players of the Starblaydia national football team comes from a time long before Starblaydia began playing in international competitions such as the World Cup and AOCAF Cup. The numbering system is not unique to Starblaydia, as similar variations of it developed both independently of and in conjunction with Starblaydi footballing culture. For Starblaydi players and fans, squad numbers - particularly the starting eleven - are traditionally associated with a certain position, but there are no set rules. This has been a part of Starblaydi football since it first began, and the team has kept to their tradition of numbering players from 1 to 11 (12 and upwards for substitutes) for every tournament.
Culture
Formation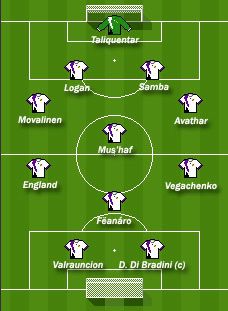 Starblaydia, almost exclusively, have lined up in a 4-4-2 'Diamond' Formation throughout their history. This style provides a strong defensive benefit, with two central defenders, two full-backs and a 'holding' midfielder to act as fifth defensive player. The team often uses this defensive midfielder - usually wearing the number 4 shirt - as a fulcrum, turning defence into attack, and letting the two wide midfielders, the central attacking midfielder and two strikers charge forward. Full backs can also compliment the attack, making this an adaptable formation suitable to most situations.
The first major exception to this formation, in World Cup squads, was World Cup 18 where Starblaydia switched to a 3-5-2 formation [1], exploiting their excess of quality central defenders and making up for their lack of a decent left full-back. Ceri Salisbury, Jean-Pierre Durand and Paulo Bachchan (later considered as a left-back, but primarily played as a central player) were Starblaydia's first 'back three', with right-sided defensive utility man Roberto Di Bradini pushed into midfield.
World Cups 46, 47 and 52 all saw Starblaydia transition to a 4-2-3-1 formation. This had the benefit of doubling the midfield strength at the expense of a forward. The tactic, instigated by manager Bazrador Drakkiborgo, proved successful as Starblaydia finished in first the Quarter-Finals and then as World Champions under his reign. Francisco Martinez brought the formation back in his first campaign as Manager.
Style of play
Starblaydi teams tend to value energy, passion, determination, skill and fair play. Each player must be willing to put his, or her, body on the line and give their very soul to the team. Starblaydia's national motto is, after all, translated as "Honour, Glory, Blood". Every player must display a good work ethic, a desire to win and, most important of all, talent. Starblaydi teams generally tackle hard, but fair, and interchange excellent passing and teamwork with individual brilliance. Though defence - particularly the back four - is the bedrock of the success, Starblaydi teams can never be said to be defensive-minded.
As Starblaydia tend to play the same formation from tournament to tournament (see 'Formation' section above), every position on the pitch is highly valued for its overall contribution to the team. The striker cannot score if he has not received the ball from a supporting midfielder, who must receive it from a defender, who in turn only has the ball because the team's goalkeeper protected the net. Teamwork qualities are always stressed by coaching staff at the national level, cultivating a 'Starblaydia F.C' environment, as if the national side was a club team.
Sportsmanship
A key pillar of behaviour in Starblaydia is fairness, which extends through the entire culture to include football. Starblaydi players, in general, do not dive for free kicks, badger the referee or commit dirty or 'gamesmanship' fouls and any such play by their opponents draws anger and disbelief. Penalties and other fouls will, of course, be claimed when a player genuinely feels they have been committed, but Starblaydi players are not the type to pick up their feet and fall to the floor as if they've been shot by a sniper when an opponent brushes against them. Any players who perform such theatrics are generally condemned as cheaters. Club managers are known for fining and dropping players for blatant dives in previous matches, and the Starblaydi Football Association has the power to fine and retrospectively award yellow cards (and any subsequent fines/suspensions if a certain amount of yellow cards have been received) to players based on video evidence. The SFA, clubs and football society in general is determined to stamp out any cheating in Starblaydia's national game.
Captains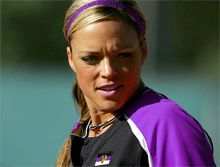 To be made the captain of the national team, the one who wears the armband and leads the country on the field, is one of the most honoured achievements any Starblaydi footballer can attain. In Liga Starblaydia, the captain is the only player permitted to speak with the referee without being spoken to first, and often a referee will call the captains over to discuss a disciplinary decision over a bad tackle, fight, etc. In the international scene, however, this rarely happens, and the captain's role is far less tangible. A Starblaydi captain is expected to lead by example, to be a paradigm of Starblaydia's style of play and sportsmanship (see above). They are the players to look for in any desperate situation, as they will be trying the hardest to turn the match in Starblaydia's favour.
Media coverage
Domestically all Starblaydia matches are screened live on SCB:Sports, the primary sports broadcaster in the nation, which extends to live streaming online for Starblaydi-based users only. Commentary is broadcast live across digital radio and online streaming, extending the live coverage yet further. Extensive newspaper coverage, both in print and online versions, is available throughout Starblaydia, as well as internationally where foreign versions of Starblaydi newspapers are distributed, primarily from the Jhanna Chronicle and Daily Llama.
Unlike many other nations, Starblaydi media does not generally try to knock the national team's players just for the sake of a good story; Starblaydi fans are usually very knowledgeable about the game and would see through unwarranted and undeserved criticism of a Starblaydi player.
Fans
Ordinary Starblaydi football fans have always followed their team with passion, songs and support across the entire world. Even in the very beginning, against Vilita in World Cup 15, Starblaydia filled their seating allocation and have maintained incredible levels of support throughout the years.
Fans of the 'white-and-purples' will often be seen wearing patriotic-coloured clothing or replica shirts, carrying banners and occasionally musical instruments. Though a liberal sprinkling of alcohol is always nearby, Starblaydi fans are on the whole respectful and well-behaved whether at home or away.
Starblaydi fans are also known for their songs and chanting throughout matches [2] [3], directed at players, staff, officials, other fans and even the occasional celebrity. From the simplest, repetitive mob-chanting of "Star-blade-yer, Star-blade-yer, Star-blade-yer!", through player-specific chants like "Ooh, aah, Tumunzahar! Say ooh-aah Tumunzahar!", up to hymns "Away in Krytenia, no quids for a bed, little Lord Tiberius sat up and he said, 'Star-blade-yer! Star-blade-yer! Star-blade-yer!" and mockery of regional events with "Who's that drowning by the pool side, who's that lying in the sun?". All these, of course, are in addition to standard chants and songs sung by many teams across the world.
Crunching tackles, swift counter-attacks, skilled play - particularly if it makes a fool of an opposing player - and incredible saves are most likely, apart from goals, to get a Starblaydi fan off their seat and applauding. No matter the player, or the situation, however, if a player in a Starblaydi shirt has tried their utmost and given everything for the team's cause - whatever the outcome - Starblaydi fans will always show them respect and gratitude.
The Raiigar
The Raiigar is a tribal dance designed to ready its performers for a challenge ahead, originally danced by an ancient Starblaydi tribe before battle. It was recreated and first used from the fifth and final First Group Stage match against Mallatarsland in the Baptism of Fire for World Cup 38 and became a new cultural tradition for the team to enact before each match, after the national anthems of both teams have been played, but prior to the kick-off. It is designed, in the words of its re-creator Lex Panarii, to show that "your songs are stronger and your feet are faster" [4] than those of your opposition. It has also been described as "both awe inspiring and terrifying" [5] by an observer from Rennidan who was not even facing the dance and "intimidating and ferocious" [6] by players from Zwangzug who faced it in World Cup 39. Similar in nature to the Ariddian Ulek the first clash of these two ancient dances in the opening qualifying match of World Cup 38 produced 'one of the most memorable moments in the history of world football' [7] as the two dances were performed simultaneously.
Records
The main article also includes full World Cup Qualifying records, as well as enhanced distinguished player and player record information.
World Cup record
* Purple border denotes tournament was hosted by Starblaydia
AOCAF Cup record
AOCAF Cup Record

| Edition | Rank | Round | GP | W | D | L | GF | GA |
| --- | --- | --- | --- | --- | --- | --- | --- | --- |
| AOCAF1 | Unranked | Did not enter | - | - | - | - | - | - |
| AOCAF2 | Unranked | Quarter-Finals | 6 | 2 | 2 | 2 | 9 | 10 |
| AOCAF3 | 5th | Runners-Up | 11 | 8 | 1 | 2 | 32 | 13 |
| AOCAF4 | 4th | Champions | 9 | 6 | 2 | 1 | 16 | 10 |
| AOCAF5 | 3rd | Quarter-Finals | 8 | 5 | 2 | 1 | 16 | 7 |
| AOCAF6 | 3rd | Runners-Up | 7 | 5 | 1 | 1 | 19 | 9 |
| AOCAF7 | 2nd | Champions | 7 | 6 | 1 | 0 | 16 | 6 |
| AOCAF8 | 1st | Champions | 7 | 7 | 0 | 0 | 16 | 5 |
| AOCAF9 | 1st | Quarter-Finals | 5 | 3 | 1 | 1 | 8 | 3 |
| AOCAF10 | 2nd | Champions | 8 | 7 | 1 | 0 | 13 | 5 |
| AOCAF11 | 1st | Quarter-Finals | 6 | 3 | 2 | 1 | 12 | 7 |
| AOCAF12 | 2nd | Third Place | 8 | 4 | 2 | 2 | 15 | 9 |
| AOCAF13 | 2nd | Quarter-Finals | 6 | 3 | 2 | 1 | 14 | 7 |
| AOCAF14 | 2nd | Champions | 8 | 7 | 0 | 1 | 26 | 14 |
| AOCAF15 | 1st | Third Place | 8 | 7 | 0 | 1 | 29 | 5 |
| AOCAF16 | 1st | Quarter-Finals | 8 | 6 | 0 | 2 | 19 | 10 |
| AOCAF17 | 1st | Third Place | 7 | 5 | 0 | 2 | 17 | 11 |
| AOCAF18 | 1st | 2nd Round | 5 | 2 | 1 | 2 | 10 | 10 |
| AOCAF19 | 4th | 2nd Round | 7 | 4 | 0 | 3 | 17 | 11 |
| AOCAF20 | 8th | Quarter-Finals | 8 | 5 | 2 | 1 | 14 | 5 |
| AOCAF21 | 8th | Quarter-Finals | 9 | 3 | 2 | 4 | 13 | 17 |
| AOCAF22 | 8th | Third Place | 11 | 7 | 0 | 4 | 15 | 15 |
| AOCAF23 | 4th | Champions | 6 | 4 | 1 | 1 | 27 | 6 |
| AOCAF24 | 1st | Runners-Up | 11 | 8 | 1 | 2 | 29 | 13 |
| AOCAF25 | 1st | Runners-Up | 6 | 5 | 1 | 0 | 18 | 7 |
| AOCAF26 | 1st | Third Place | 11 | 9 | 2 | 0 | 35 | 16 |
| AOCAF27 | 1st | Quarter-Finals | 6 | 3 | 1 | 2 | 15 | 5 |
| AOCAF28 | 3rd | 2nd Round | 5 | 3 | 1 | 1 | 9 | 5 |
| AOCAF29 | 5th | Runners-Up | 7 | 5 | 1 | 1 | 15 | 8 |
| AOCAF30 | 4th | 2nd Round | 4 | 3 | 0 | 1 | 12 | 5 |
| AOCAF31 | 5th | 2nd Round | 6 | 2 | 4 | 0 | 9 | 7 |
| AOCAF32 | 4th | Group Stage | 6 | 2 | 3 | 1 | 8 | 6 |
| AOCAF33 | 8th | Quarter-Finals | 7 | 5 | 0 | 2 | 15 | 10 |
| AOCAF34 | 9th | Did not enter | - | - | - | - | - | - |
| AOCAF35 | 20th | Did not enter | - | - | - | - | - | - |
| AOCAF36 | 25th | Quarter-Finals | 5 | 4 | 0 | 1 | 12 | 4 |
| AOCAF37 | 11th | In Progress | - | - | - | - | - | - |
| Total | 6 Titles | 6/34 | 238 | 158 | 37 | 44 | 549 | 290 |
Olympics Games record
Distinguished players
Appearances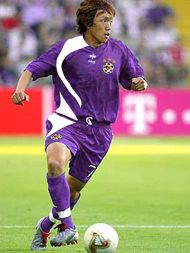 As of World Cup 60 the ten most-capped human players (Elf players, being immortal, have a potentially eternal career and an unfair advantage in appearance statistics) for Starblaydia were:
#
Name
Position
Caps
Goals
Début
1
Batou Nakamura
Right/Left/Centre
Midfield
105
25
Starblaydia 6-2 Wing Wang Woo
Starblaydia, World Cup 39 Qualifying, Matchday 6
2
Leandro Perheira
Left/Centre Back
104
7
Starblaydia 4-1 Mallatarsland
Miceland, 25th Baptism of Fire Group Circle, Matchday 3
3
Alfonso Di Angelo
Attacking/Defensive
Midfield
100
26
Jey 1-0 Starblaydia
Miceland, 25th Baptism of Fire Group Circle, Matchday 3
4
Rafaelo
Defensive
Midfield
99
11
Edward City 1-4 Starblaydia
Allemenschen, AOCAF25 MAtchda 2
5
Jaime Kuu
Centre/Left
Midfield
97
24
Starblaydia 1-1 Sokojito and Sokojiwa
Daehanjeiguk, 4th Oriental Football Cup, Group B, Matchday 1
6=
Paul Noble
Right/Centre
Midfield
96
27
Starblaydia 2-0 Dagabom
Starblaydia, World Cup 26 Qualifying, Matchday 1
6=
Diamontii Di Bradini
Striker
96
44
Starblaydia 3-1 Sokojito and Sokojiwa
Daehanjeiguk, 5th Oriental Football Cup, Group B, Matchday 2
8
Caleb Westwood
Goalkeeper
93
0
Starblaydia 1-1 Sokojito and Sokojiwa
Daehanjeiguk, 4th Oriental Football Cup, Group B, Matchday 1
9
Stephen Adams
Centre Back
92
7
Starblaydia 5-2 Bazalonia
Bettia, AOCAF14 Group Stage, Matchday 5
10=
Zhorin Tumunzahar
Striker
91
44
Starblaydia 6-2 Nova Britannicus
Cockbill Street, AOCAF6 Group Stage, Matchday 3
10=
Ricky England
Right/Centre
Midfield
91
17
Starblaydia 7-0 Oceaniaus
West Starblaydia, AOCAF23, Matchday 1
Goalscorers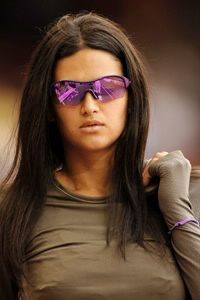 Those players who score fifteen or more goals in their international career are inducted into the Rapaii 15 Club. This, which means 'Predator 15', sets 15 as its benchmark, for the fifteen goals Nikola "Laser" Lazerevski, Starblaydia's first great striker, scored in his career. As of World Cup 60, the ten highest-scoring human players (Elf players, being immortal, have a potentially eternal career and an unfair advantage in goalscoring statistics) for Starblaydia were:
Starblaydia managers
Managerial notes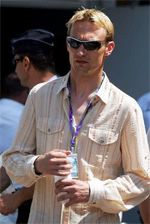 Notable player records
Kit
Starblaydia have always worn white shirts, shorts and socks with purple trim since their inception. Their away kit is traditionally a reverse of this, with purple shirts, shorts and socks with white trim and it is from this kit that Starblaydia's nicknames come: Men in Mauve and Purple Peril. Other away kits worn by Starblaydia - particularly in the more minor tournaments away from the World Cup and AOCAF - have included kits containing mostly yellow, gold, green, bronze or black. The distinctive purple colour of Starblaydi kits is drawn from the national flag, which in turn derives its purple from the Starblaydi Orchid, the national flower.
The Starblaydi sportswear company Ediraf have always provided the kits for Starblaydia's team, from their very first outings debuted at World Cup 15. A major overhaul for the entire kit range, then adopted by many other nations, took place before World Cup 25 - which Starblaydia co-incidentally won. With the return from international hiatus in World Cup 38, all-new Kits for Home, Away and an extra Change kit were created. Ediraf soon created their fourth generation of football kits for World Cup 41. As with the new kit before World Cup 25, Starblaydia co-incidentally won their third World Cup final in the 41st edition.
World Cup 40 was the first time Starblaydia had not worn a white home kit in the World Cup, due to the presumed death of Simeone Di Bradini, while for World Cup 41 only both home and away kits had their purple replaced by green as part of a nation-wide environmental campaign. From World Cup 42 onwards, three gold stars, one for each world championship, were added above the symbol of the SFA. This then grew to four stars after the record-equaling fourth world championship in World Cup 44. Twelve years later, with Starblaydia's historic victory over Valanora on Vanorian soil saw an unprecedented fifth star added above the SFA logo.
Starblaydia's current kits
The Starblaydia Home and Away kits for World Cup 48 onwards,
referencing the number-fourteen shirt of a generic 'Player'.

| | |
| --- | --- |
| | |
Titles
References
See also
The Protectorate of Starblaydia

Main article: Starblaydia
Provinces: Basia, Cedrus, Fraxinus, Gar-Hallad, Hecia, Jhan, Neveheim, Phraen, Pineus, Quercus, Riegas , Salicus, Tournetas, Ulneus, Urjal, Veles, Victoria
Major cities: Jhanna, Tabeck, Ionia, Vecchio, Penningworth, Corinth, Tournet, Nidola
Sport: Sport in Starblaydia, Starblaydia national football team, Starblaydia Under-21s, Rayzors, Golden Generation, Liga Starblaydia, Simeone Di Bradini
International Organisations: AORDO, Olympic Council, Olympic Upper Council, Strategic Alliance, World Cup Committee