DOOP
From NSwiki, the NationStates encyclopedia.
This article deals with DOOP as it relates to NationStates. For more general information, see the Wikipedia article on this subject.
The Democratic Order Of Planets (D.O.O.P.) is a confederation of planetary states who pool their military and political resources while largely retaining their unique cultures and societies. Recently, the DOOP headquarters space station orbiting Neutral Planet was destroyed by Zapp Brannigan. As a result, DOOP reverted to their previous headquarters in New New Jersey.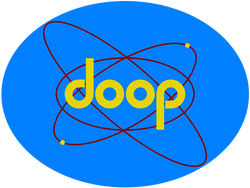 Additional materials